Howard Dental Center Team
Our team is a small group of people who come from different backgrounds with diverse training and experiences allied toward a common goal. We draw from each other's strengths and support each other with a synergistic quality that grows stronger the longer that we work together.
Joan
Hi, I am Joan. I have been in the health care field for over 28 years, the last 23 of which were in the dental field. I had the privilege of working with Dr. Brian for 3 years prior to him coming to Howard Dental Center, during which time I was able to witness first hand the passion he has for his calling. Therefore, I felt blessed when he asked me to work for him again 3 years later and I accepted without hesitation. I was able to return to a clinical environment with like-minded people who focus on our patients and make them our priority. I am committed to being your "go-to" person whether that involves accommodating your schedule, being your resource for any questions involving billing or treatment, or helping you navigate the increasingly complicated world of insurance plans and benefits. I have always enjoyed helping people and feel fortunate to have found my home here with a group of friends who will always put our patients first. You will never be just a number at Howard Dental Center. I look forward to getting to know all of our current patients, as well as those who will be joining our family in the future
Morgan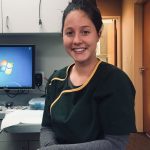 Hi, my name is Morgan. I have been a dental assistant a little over a year. I am from Green Bay, where I attended NWTC and graduated May of 2016. Being a dental assistant has always been a dream of mine and I am extremely grateful to be working with Dr. Wackwitz and his staff. As a dental assistant, it is my goal to make every patient have a wonderful dental experience and also to grow and form new relationships with each and every patient. I feel successful knowing that my patient is having a good experience and knowing that they will leave with a happy, healthy, and beautiful smile:)
April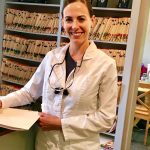 At a very young age, I realized the impact that a mindful and compassionate dental care team can have. Being a "frequent flyer" as a child in the dental chair, my experiences easily could have turned into negative ones. Instead, my experiences were pleasant and inspired me to pursue a career in the dental field. I am delighted to be part of Howard Dental Center's team and support our primary goal: each and every one of our patients feeling as if they were truly cared for. My dental career began in 2000 and I graduated from Northeast Wisconsin Technical College in 2003. I have gained diverse experience in family and pediatric dentistry, as well as oral surgery. While patients are in my care, my goal is for each individual to feel respected, safe and comfortable. With overall health and dental health being so interconnected, much attention is paid to caring for the wellness of the entire individual, not just limiting the focus to the gums and teeth. Outside of the dental office, I enjoy being outdoors with my husband and son. We love downhill skiing, camping, hiking and gardening. I am also a wholesome food enthusiast that stays busy in the kitchen with cooking, canning and fermenting. Since 2015, I have been a certified yoga instructor, specializing in gentle and therapeutic yoga.